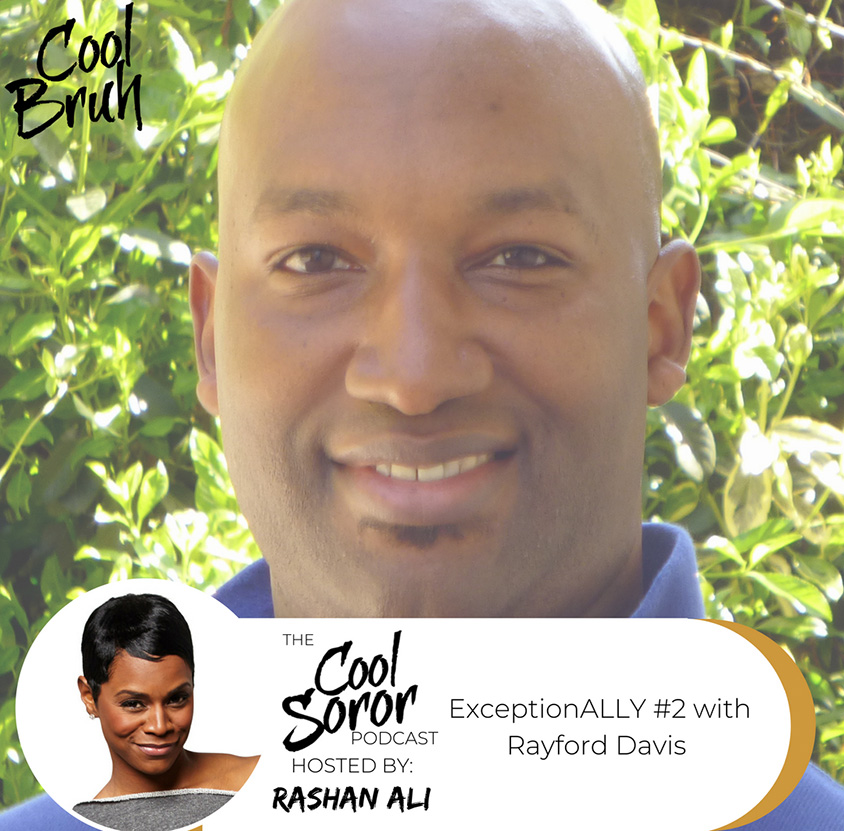 We are excited to have Rayford Davis join the Cool Soror Podcast for the second time. A Cool Bruh of Alpha Phi Alpha Fraternity, Inc., Rayford is one of the masterminds behind ExceptionALLY. This innovative tool was developed by parents, lawyers, and education specialists. ExceptionALLY is a parent's personal digital expert. This "parent-tech" innovation gives personalized expertise, organizes paperwork and takes many IEP and 504 tasks off of a parent's plate -- empowering them to be their child's #1 advocate in special education.
Since the last time we chatted with Rayford, so many life changes have occurred. His company is now a part of an incubator program in Silicon Valley. This is an extreme high for the entire team. Personally, however, Rayford has experienced two losses: the passing of his father and line brother. He has used his grief to gain greater perspective on life and how to live in the now.
Rayford and his team have kindly offered our listeners a special discount for parents whose children have learning exceptionalities! Use promo code: COOLSOROR50 at checkout to receive 50% off! For more information on the exceptional work they are doing, please visit www.growexceptionally.com.