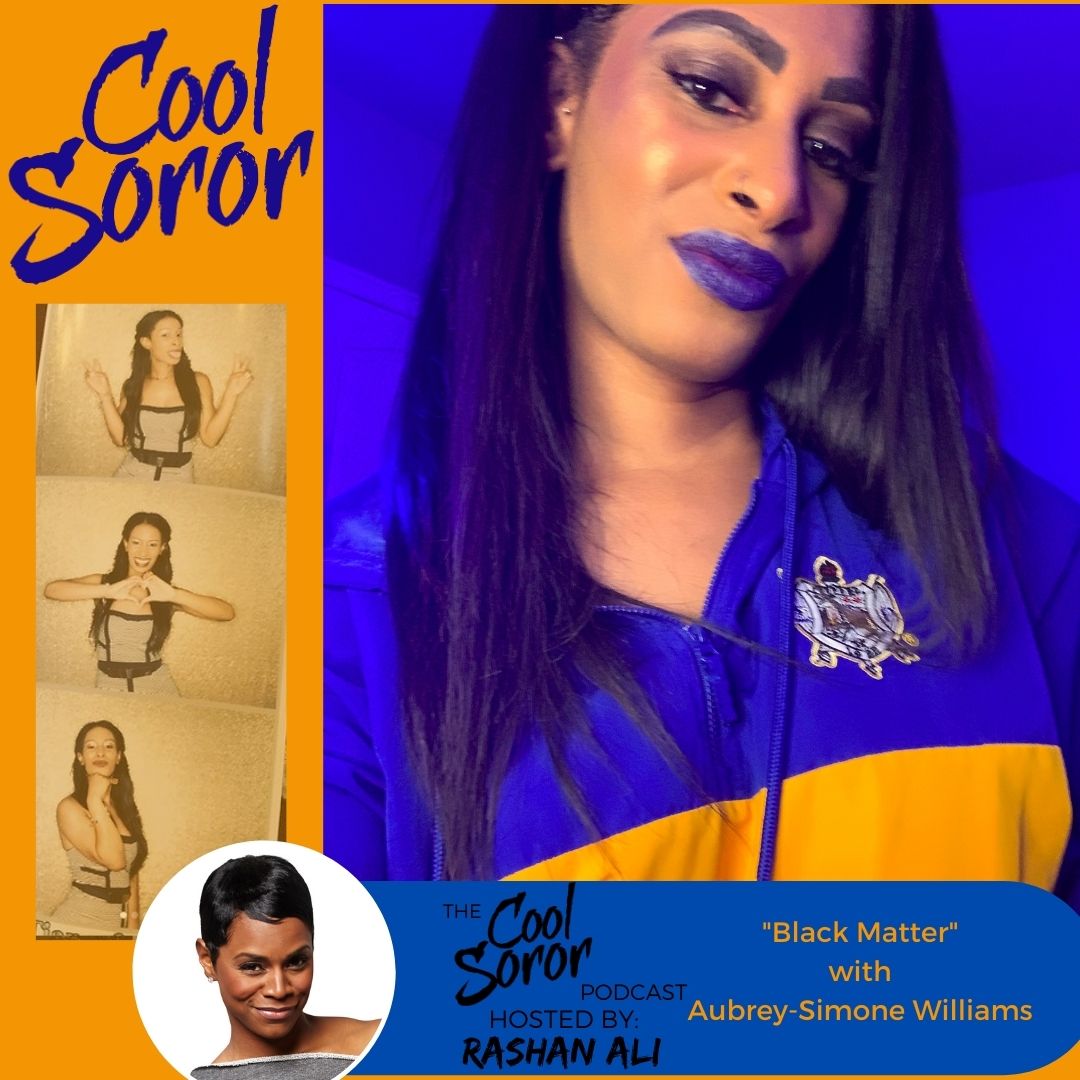 The Cool Soror Collective welcomes Aubrey-Simone Williams to the show today.  This Cool Soror of SGRho wears many hats. She is the founder of TheACTivists Theatre Company and is also currently serving as a producer on Fox Soul TV.
Aubrey has studied and trained at the Shakespeare Globe Theatre in London, England, the Stella Adler Studio of Acting in New York City, as well as Robert Mello Studios and the Alliance Theatre in Atlanta, Georgia. Her formal education includes a B.I.S. in Theatre Performance,  a B.A. in Film, and an M.A. in African American Studies -all from Georgia State University.
In addition to producing theatre and television, Aubrey's recent projects include directing the touring production, "Black Matter" and partnering with Kenny Leon's True Colors Theatre Company for their "Act Like A Lady" program. She is also a proud member of C4 Atlanta and the Dramatists Guild. Aubrey's published projects include: Black Matter: The Play, Black Matter: Poems of Perseverance, and "The Last Poets" for the Black Power Encyclopedia – 2019. 
What makes her vulnerability so gorgeously beautiful is her ability to open up about her mental health journey.  You will learn more about her fight to break generational curses while creating her own path. 
You can follow Aubrey on IG at @_masterofthearts or on her website at https://theactivistsperform.com.